Church of Alexander Nevski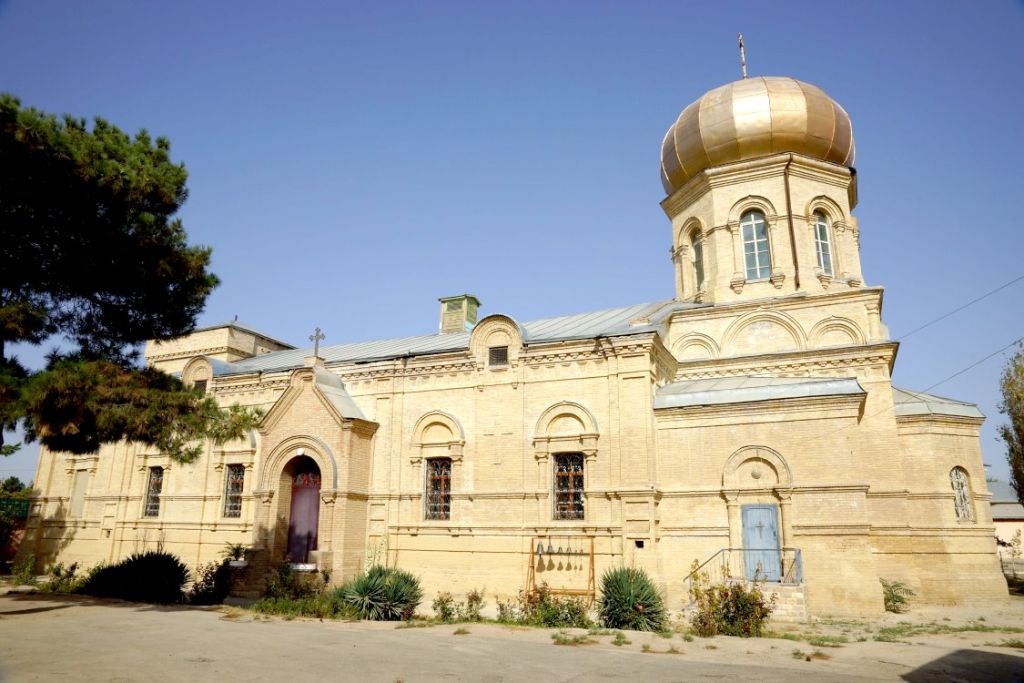 Orthodox Church of Alexander Nevsky in Termez was built according to the standard design of a military church, developed in 1901 by architects Fyodor Verzhbitsky and Fyodor Smirnov. This project, which has become typical for the military churches of Turkestan, was approved by the authorities for the construction of the church of the 1st Turkestan rifle brigade. The church was built of baked bricks and plastered. It had a large bell tower and an iconostasis. The inner space of the temple was 24 by 16 meters. There were numbers of icons and church utensils in the temple.
Until 1910, the church belonged to the 9th Turkestan Rifle Regiment and was consecrated in the name of St. Alexei. In 1910, the church was rededicated in honor of St. Alexander Nevsky.
The church was closed after 1927; its bell tower was soon demolished. The icons and property of the church were distributed to other parishes. The church housed a warehouse of weapons, later – a military hospital, and then – a gym.
In 1990, the temple was consecrated again.