Nation, not knowing its past has no future
I. A. Karimov
Owing to the Independence the youth of Uzbekistan were given a great opportunity to explore New Hidden pages of our Past. The names of hundreds of prominent statesmen, scientists, theologians, writers and poets were revived, thousands of archaeological sites were opened and represented to the global audience.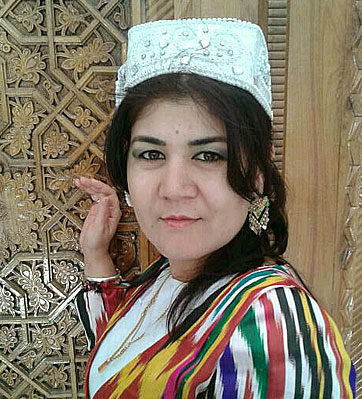 Being one loving child of a sacred land as Uzbekistan, since schooling years I had a great interest in learning the history of my country, a long but full of mystery past pathway of the nations living in the Uzbek land within the thousands of years, unique and unrepeatable culture of my ancestors.
Using this chance given to me and  with the heart full of pride I desire to introduce it to dear  guests of Uzbekistan.
During the years of work  at the Termez  Archaeological museum  and a specialist of touristic field I'm doing my best to contribute greatly to the development of Tourism in Surkhandarya Oasis and Termez,  receiving Big and small groups of Formal and Informal guests in a professional and friendly manner, satisfying guests' expectations from arrival to departure. Maintain good working relationship with some authoritative tour operators of Uzbekistan and abroad. Maintain strong knowledge of History, Geography and Ethnography supplying information and respond to guest queries.
I would be very happy to explore good relationship with you offering following types of service as:
– Organizing your visit in Termez, Boysun, Denau  etc. (including pick-up at the airport or railway station, booking air/ train tickets, transports, hotels, restaurants)
– Guiding you to well-known and hidden treasures of Termez and surrounding areas of Surkhanarya Oasis (1/1.5 days in Termez, Four-Day-Tour, Eco-Tour, BE a part of history tour)
– Developing a special program according to your wishes (e.g. focus on religious, folklore, archeological excavations, hiking in the mountains, shopping or special food)
– Organizing folklore, dancing shows and Horse Riding (Kupkari)
– Organizing hiking and picnics in the mountains
– Visiting workshops of Old Craftsmen
– Observing Archaeological Excavations in the Sights